5 Creative Ways to Improve Video Content Creation Skills For Beginners
Business Knowledge Today, 1 year ago
6 min

read
205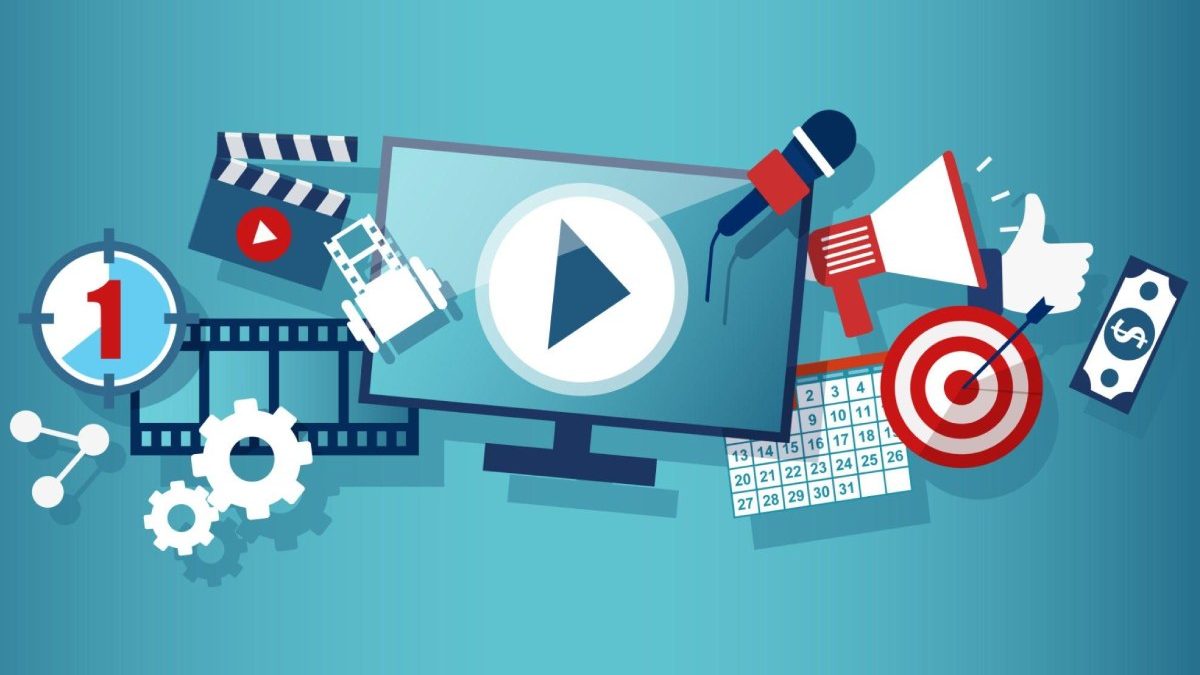 Video content is one of the most important types of content you can create. It can promote your business, attract new customers, and build brand awareness.
Video content is one indisputably of the most popular types of content on the internet and for a good reason. It can capture attention, engage with your audience, and teach them new information in an engaging and informative way.
Knowing where to start if you're just starting out with video content creation can be challenging. However, there are several ways you can improve your video content creation skills.
You can learn how to use video editing software to make your videos look more professional. You can also learn how to use business marketing strategies to increase viewership and generate leads.
Whatever route you choose, improving your video content creation skills is a great way to boost your marketing campaigns.
In this article, we'll share five creative ways to improve your video content creation skills to start producing great videos without spending hours on research or planning.
What is Video Content Creation?
When creating video content for your website, you must understand your audience. You need to provide them with the information they're looking for, and it helps to think about the topics they might be interested in.
Knowing what your audience is looking for and implementing it will make your video more appealing to them.
Video content has many benefits for marketing. It can educate your audience and make them feel more engaged with your company. It can also help you to get more leads through your website.
If you're selling a technology product, you might want to create a video to explain its features. The best videos also feature a hook, which captures the audience's attention.
Before you shoot a video, you need to plan it thoroughly. About 70 percent of the work of video creation is done before shooting.
This means planning the video's content, talent, location, and message.
The purpose of a video is to inform, educate, and entertain. It should not merely present information but provide a call to action for the viewers. It should also be relevant to the brand and its customers.
Once you know the purpose of your video, you can begin working on a script and plan out the details. Also, remember that the right video content is valuable and should be optimized to be found more easily online.
5 Ways Beginners Can Improve Video Content Creation
Read on for five tips you should know and implement as a beginner to make progress and do well in video content creation.
Get an Excellent Writer
Getting your video content creation for companies off the ground might be challenging if you don't have a good writer on staff.
In order to hone your abilities in the development of video material, there are numerous things you can do.
Reading as much as possible from sites like The New York Times or a blog you find enjoyable is one of the most effective strategies. Study the authors' writing techniques and subject matter, then incorporate what you learn into your own writing.
In addition, make use of your personal experiences and write in an authentic voice while composing your work.
You can also prepare mock scripts and ask people for feedback so that you are aware of your weak points and can improve on them.
Plan Words and Imagery Ahead
Creating great video content is not easy – but it can be fun if you have the right tools and techniques at your disposal.
Map out your words and images in advance. Before you start filming, make sure you have planned out what you want to say and what visual elements you want to include in your video.
This will help reduce the amount of editing you need to do later on and ensure that your video flows smoothly from start to finish.
Get Gig Ready!
You may believe that it is tough to create outstanding video content, but in reality, it is not. You can produce incredible films your audience will like if you have the correct tools and think creatively about what you want to show them.
If you're just starting in video production, you may be curious about how you might develop your talents. You are in luck since many free materials are accessible to assist you in learning the fundamentals.
You can also enroll in classes provided by YouTube, which will assist you in advance from the novice to the expert level, You may get started anywhere you choose, but remember that getting started sooner rather than later is preferable.
Check Your Video Before Posting It
Before uploading your movie to the internet, you should ensure it is error-free. Even if making a video is a simple procedure, before you upload it to the internet, you must check to ensure everything is in order.
Your video's efficacy may suffer from oversights such as misspellings, typos, and other problems. You can check it twice or thrice yourself and ask a family member, friend, or co-worker to check again so that you can be sure that nothing is amiss.
After posting, you may also utilize the copyright checker provided by YouTube to assist you in ensuring that no one else is utilizing your video.
Create Artistic Videos with Video Editing Software
Animating a video allows for the telling of a tale or the explanation of a complicated idea. You may make a video for a training program more attractive by including an animated character in it if you are generating the film yourself.
You may also take advantage of the current trend toward animated videos by using a video editor that assists in creating high-quality animated videos.
Online video editing software is perfect for novices since it simplifies making video material, making using the program a lot less challenging. This piece of software has an intuitive graphical user interface in addition to a comprehensive template library.
It will enable you to add transitions, subtitles, and color grading to your videos. In addition, it helps you reduce the amount of time spent editing videos.
It also allows you to add animations to live-shot films, which is extremely helpful when developing a story with the video.
Additionally, it may assist you with stabilizing the film, which is an essential step in producing a high-quality movie.
Conclusion
Knowing where to start when just beginning with video content production may be challenging. But there's no need to be concerned since we've got your back!
The article discussed five innovative approaches to enhancing video content development skills for beginners, all of which you may use to enhance your video content creation abilities. If you follow these steps, you'll be well to become an expert in the art of telling stories via video.
What are you waiting for? Get started with your practice and application right now!
Related posts