Tips to choose the type of Business card
Business Knowledge Today, 1 year ago
4 min

read
146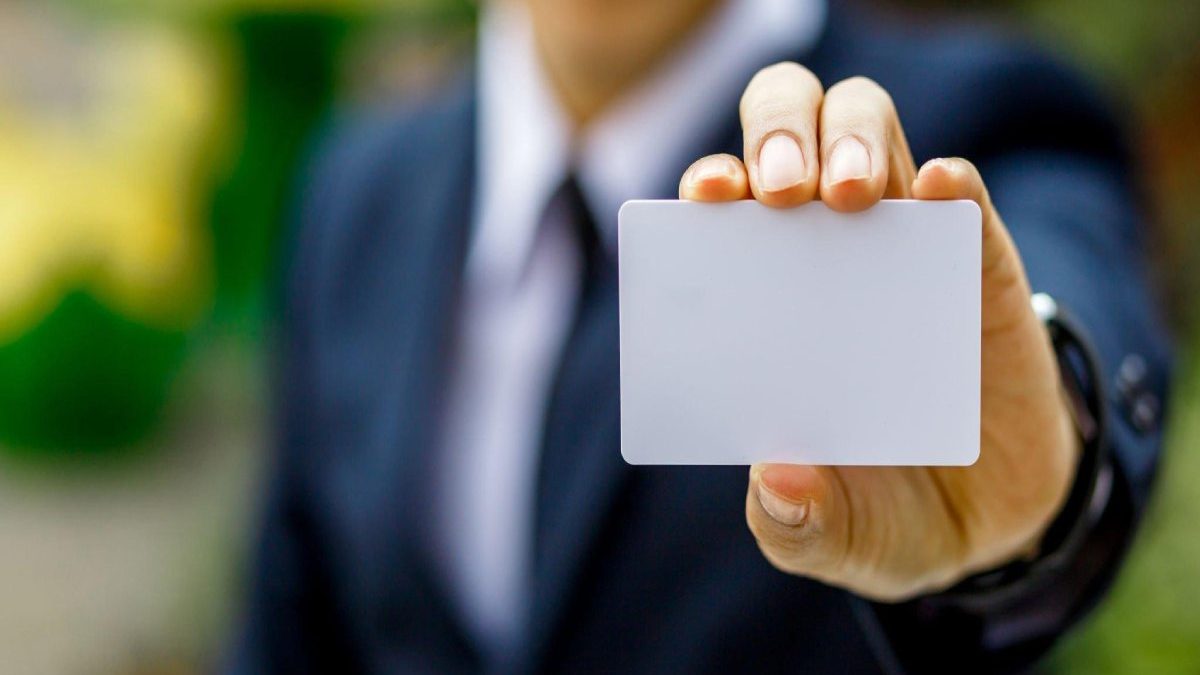 The kind of card you choose for your business card impacts significantly on the sole purpose. For your business, business cards may work wonders. But, of course, if they're done correctly. The type of business card material you select is just as crucial to business card printing as the design. The materials and finishes of your business cards speak volumes about your identity.
Your choice of paper for your business card may reflect not just its quality but also your preferences and attitude toward your industry. You may use it to guide your decision on your professional presentation style.
The first step in generating a polished and memorable business card that won't get tossed away is choosing the correct sort of card, despite the temptation to choose any card stock and start the design and printing processes. Thus, make sure to consider the following before coming to any conclusion about creating your business card:
Weight:
A business card's weight is a measurement of the thickness of the paper. The feel of heavier paper can be more opulent and durable. Business cards are typically printed on 14 or 16-pt material, whereas thicker cards are manufactured on 18-pt or 32-pt (occasionally even thicker) stock.
Digital card:
You may test out this brand-new alternative to printed cards, known as digital business cards, before tackling the other elements of business cards. The most environmentally friendly and sustainable alternative to paper business cards is digital ones. Digital cards allow for fast editing, sharing, and storing of a plethora of information. Your contact details are securely stored online on digital business cards in a VCF (virtual contact file) format. This business card's contact information may be easily distributed by QR Code, email, social networking, and NFC tags in plastic NFC business cards, among other efficient methods.
Finish of the card:
You'll need to choose a finish in addition to the card paper thickness. This is because your business cards' "look and feel" options are expanded further by the finish.
Let's examine the finishes in more detail:
1. Uncoated:
Like printer paper, uncoated paper is non-reflective. Uncoated finishes offer more excellent texture, but since they lack a protective layer, they are more prone to damage. Compared to other finishes, an uncoated business card's colors are more muted but still clearly visible, and its overall appearance is more traditional and organic. If you ever want to write on the cards or want to keep your expenditures low, this sort of paper is perfect.
2. Coated:
Coated papers are given a surface sealant, usually clay, to give them characteristics like sheen, weight, and ink absorption. coated papers are available in various finishes; the three most prevalent are matte, satin, and glossy.
Compared to uncoated papers, coated papers frequently create crisper and cleaner printing, especially in photographs and tiny details. These are the further classifications of types of coated cards:
Matte:
Due to its smooth, non-shiny finish, matte stock is a typical kind of paper for business cards. This can give your business card an expensive and professional appearance. However, a flat stock business card can also be written on because the finish still accepts ink.
Glossy:
There are several colors available for matte stock, but the most popular ones are whites, creams, and beiges. The glossy stock has a transparent, water-based, aqueous coating that is fast-drying and gives it a shiny finish. Due to its water-based chemical composition, the finish is more ecologically sound than varnish or ultraviolet coating. Due to the sparkling surface, these business cards can display colors to their greatest advantage. In addition, your business card can include graphics since the glossy surface guards the colors and avoids blurring.
Photo card:
When you want to finish your card with a photo-quality look, use photo card stock, this might be the choice you want if your business card will have a picture of you on it. To include high-quality photography, real estate agents frequently use photo card stock.
Textured:
Matte or glossy textures are also options for textured card paper. The texture, such as a basket weave, or dots, is pressed into the stock to give it a particular feel. Your business card will have a more tactile depth if printed on textured stocks, which may be in various colors. The printing on these cards is often one-sided because of the pressing process.
Conclusion:
Choose high-quality paper to alter the appearance and feel of your business cards drastically. As you create your business cards, think about your target market and how they could react to design decisions.
It's crucial to keep in mind that not all firms aspire to be trendy or stylish when selecting your business cards.
Related posts