What is Business Development?
Business Knowledge Today, 1 year ago
0
5 min

read
216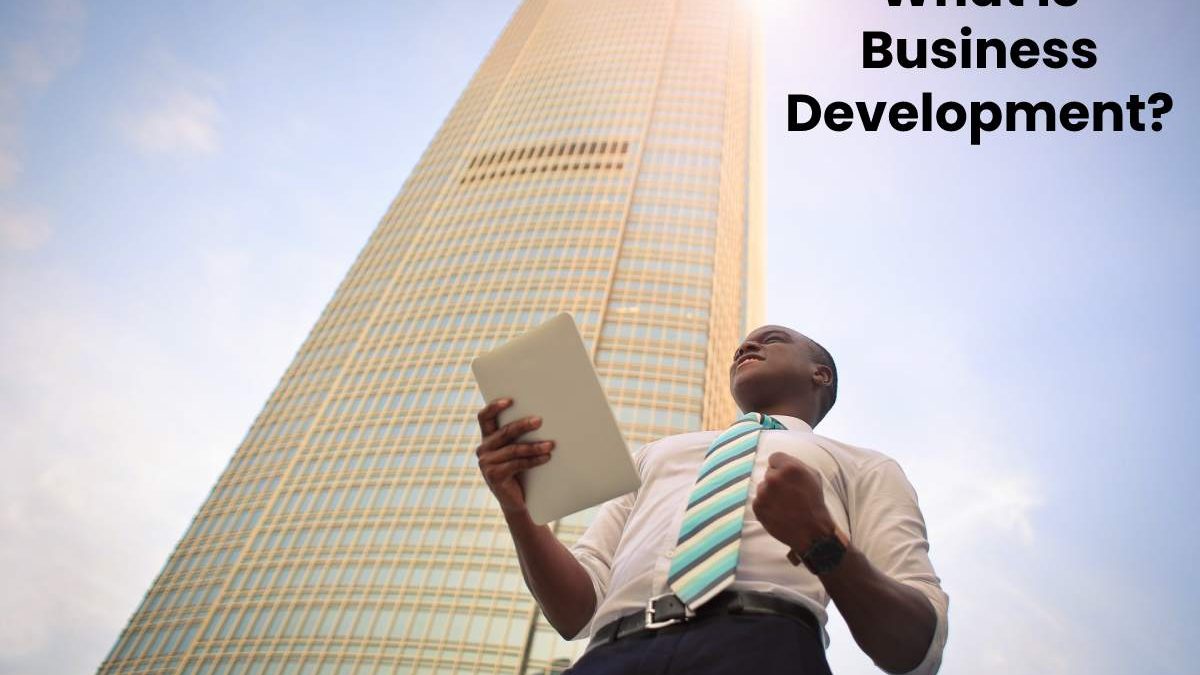 Business Development – Business development is a somewhat vague concept. Is it prospecting? Of the sales process? Business strategy? In reality, it concerns a little all these elements but not only.
Business development is the method whose mission is to ensure the company's most stable possible sales flow. And by regular, we mean "in stable growth". Without good business development, a business will not last. It's the harsh reality, if your company is old enough and reputable, the fall may be slower, but it is inevitable.
The guarantors of its operation are several; we speak in particular of:
Sales Development Representative / Prospecting Managers / Business Development Representative
Business Engineers / Sales / Business Developer
Account manager / Customer success manager* / Account managers
Head of sales / Commercial directors
I pass, and sometimes these denominations can be reversed. The idea here is that this development is complex enough to cover several trades.
A Complete and Complex Process
Business development is complex because it mobilizes many different skills and constant efforts.
We find in particular:
The commercial strategy: Who is the ideal customer? What to sell him? At what price? These are all questions that business strategy must address. But a good plan also means defining the proper purposes to mobilize the teams in this difficult task.
Cold prospecting: the first step is to identify potential targets, contact them, and provide enough value to find an interest in going further with your company. Prospecting is a vast subject, so be sure to check out our article on the topic.
Processing incoming leads: This is an exercise often considered easy. It would be a hassle. The quality of incoming leads largely depends on the relevance of your company's marketing strategy, and this type of opportunity should not treat lightly.
The management of the sales cycle: This is undoubtedly one of the companies' most poorly managed activities. It generally gives a lot of importance and time. But it is scarce that the sales cycle is "thoughtful" and mastered. Yet it is here that the ROI would be the best in case of improvement.
Loyalty: The sale is not the conclusion but the beginning of a beautiful story. It's much easier to sell more to someone who previously trusts us! In addition, your customers are your superlative ambassadors. Do not neglect this aspect.
The training of sales teams: Greatly forgotten by sales departments. The sale would be a kind of innate talent that we have or not. Then it would be sufficient to give a joint commercial presentation and the characteristics of your offer so that it rolls. Let me laugh.
Sales team tools: CRM, Sales Automation, Mail extraction tool, opening track. There is no shortage of devices, but these tools make an existing process more efficient; they do not replace it. Understood?
The Essential Alignment between Marketing and Sales
I will share an interesting statistic that will immediately understand what I mean.
57 % of the purchase decision in BtoB is complete before speaking to a sales representative.
Do you understand why collaboration among marketing and sales departments is essential?
Furthermore, nothing is more effective than a sales team implementing a solid content strategy and an effective communication plan. Unfortunately, today, two teams often do not speak to each other whose skills and know-how are too rarely associated.
Structuring an Effective Business Development Strategy
Define relevant indicators for your business development
The objectives when you are a sales manager know you.
Everyone "knows" how to set them up. Therfore we set an annual turnover objective, divide by 12 for the monthly, put that in an excel spreadsheet and call it a dashboard. We do this at the end of the year for the following year.
we have the sense of the work accomplished. If you want to be the commercial manager of the year, you have two missions to complete the definition of objectives: Ensure the company's growth and mobilize your team.
SMART objectives to monitor activity
You have probably heard of SMART goals, they are:
specific
Measurable
Ambitious
realistic
Temporal
To have an accurate vision of the activity, you must detail objectives and sub-objectives that measure each step of the business development process. It will allow you to identify your strengths (there are always some) and weaknesses (unfortunately, there are still some).
We can imagine various objectives and sub-objectives to follow:
Therfore number of cold searching appointments obtained each week
Number of business proposals sent each month
However number of customers signed per month
Signed turnover per month
Gross margin contracted per month
If you do not grasp the turnover objective, thanks to your SMART goals, you will immediately know whether it is because you are not prospecting enough or if it is because you are not renovating your offers enough.
OKRs to Animate and Stimulate
SMART points concern sales management more; they are a management tool. But if you are looking to manage and animate the sales team, watch your turnover :-).
The commercial profession is challenging. We have few weapons, experience more failures than successes, and our activity is an eternal restart. It requires an unfailing commitment from the management to motivate the team benevolently.
There is an extraordinary tool for the OKRs: Objectives and Key Results. It is not a tool to evaluate the performance of your teams but a tool to gain agility and push to surpass!
Three elements defined with OKRs :
Goal: This is where you want to be. It must be ambitious. For example, you sell a marketing automation solution and want to become a leader in this market.
The key result: This indicator will let you know that the objective has been achieved. By continuing our example, you will be the market leader in automation marketing when your solution equips 80% of SBF 120 companies.
The initiative: This is what you will put in place to achieve your goal—one or more action plans.
Also Read: Trade and Invest Ethereum in 2022 – Business Knowledge Today
Related posts