Overview and Pros of a Business Loan EMI Calculator
Business Knowledge Today, 1 year ago
4 min

read
258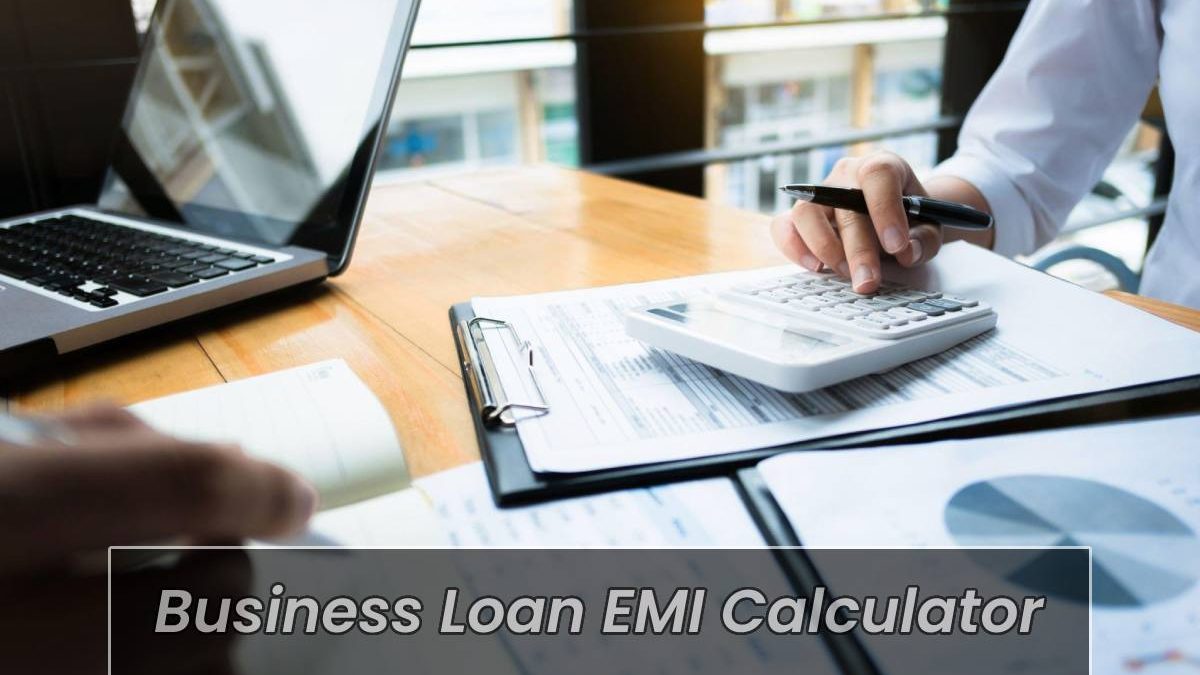 An established or a budding business, both require a perpetual influx of funds for its operations and growth. You can fund your business through various methods but business loans from a reputed financial institution can catalyse the fulfilment of your enterprise's financial goals or needs. Being collateral-free. These loans do not require you to put down your professional or personal assets as a deposit to get them.
However, it is imperative that before you apply for a business loan, you perform the comparative analysis of the various options available to get a visual display of your EMIs so that you can plan your finances better. Checking your business loan eligibility based on your loan amount, interest rate, and EMIs you will need to pay should be the first step of heading in the direction of your loan application process. You can smartly manage your repayments by using the business loan EMI calculator. Read on to understand how a business loan EMI calculator will help you plan your expenses better.
Business Loan EMI Calculator – an Overview
An online tool helping you estimate the amount you will require to repay during the tenure of your loan is a business loan EMI calculator. You can find such calculators on various websites easily. All you are required to do is enter your principal amount, the tenure of your loan, and the rate of interest.
Checking your EMI amount beforehand will help you calculate the monthly instalments. That are payable and gives you an estimation of how much interest rate you will have to repay across the loan period. Keeping in mind your EMI before even applying for the business loan has multiple benefits on your financial future, monthly budgets, and more. Read on to know more about the benefits of the Business Loan EMI Calculator.
Benefits of a Business Loan EMI Calculator
A business loan EMI calculator has a lot of benefits to offer. They are mentioned below:
Manual calculation of the EMI amount by using the basic formulae can result in miscalculations and errors. This can have a great impact on your business finances and no enterprise can afford such mistakes. On the other hand, a business loan EMI calculator eliminates the human-errors and provides you with accurate results, thereby giving you a clear understanding of your monthly payouts.
Improved Financial Planning
Knowing about the amount you are required to pay on loan instalments every month helps you understand how much money you have to pay on a monthly basis on your loan repayments. This helps you plan your future finances better. You can estimate your monthly budgets better and more clearly.
Comparison of Various Financiers
An EMI calculator helps you compare the various EMI amounts by several lending institutions. This will push you in the right direction, helping you opt for the most suitable lender. You can make an informed and well-curated decision before borrowing a business loan.
Eases Your Affordability Assessment
Once you estimate your EMI on your loan, you will understand how much business finance amount lies within your repayment capacity. This will help you decide an ideal loan amount you must borrow without going beyond your financial capacity. You can also opt for the most suitable loan repayment tenure and maintain your business cash flow with the help of this calculator.
The business loan EMI calculator displays the results of your monthly instalments and other details within a few seconds. This saves you a huge amount of time. All you need to do is input the several variables like your loan amount, interest rate, and loan tenure as asked and the results will be displayed on the screen without you having to perform any manual calculations.
Several financial institutions have their own well-curated business loan EMI calculators. You can calculate your EMIs on their respective platforms to smoothen your decision making process of whether or not to borrow a business loan from them. If you wish to secure your business finance, calculating your monthly instalments beforehand is an excellent way to begin with. You can get a display of your approximate EMI through a time-efficient tool with enhanced loan planning. A detailed overview of your loan and other details helps you plan your financial future better!
Related posts