4 Future Business Travel Trends & Predictions for 2023
Business Knowledge Today, 6 months ago
0
4 min

read
66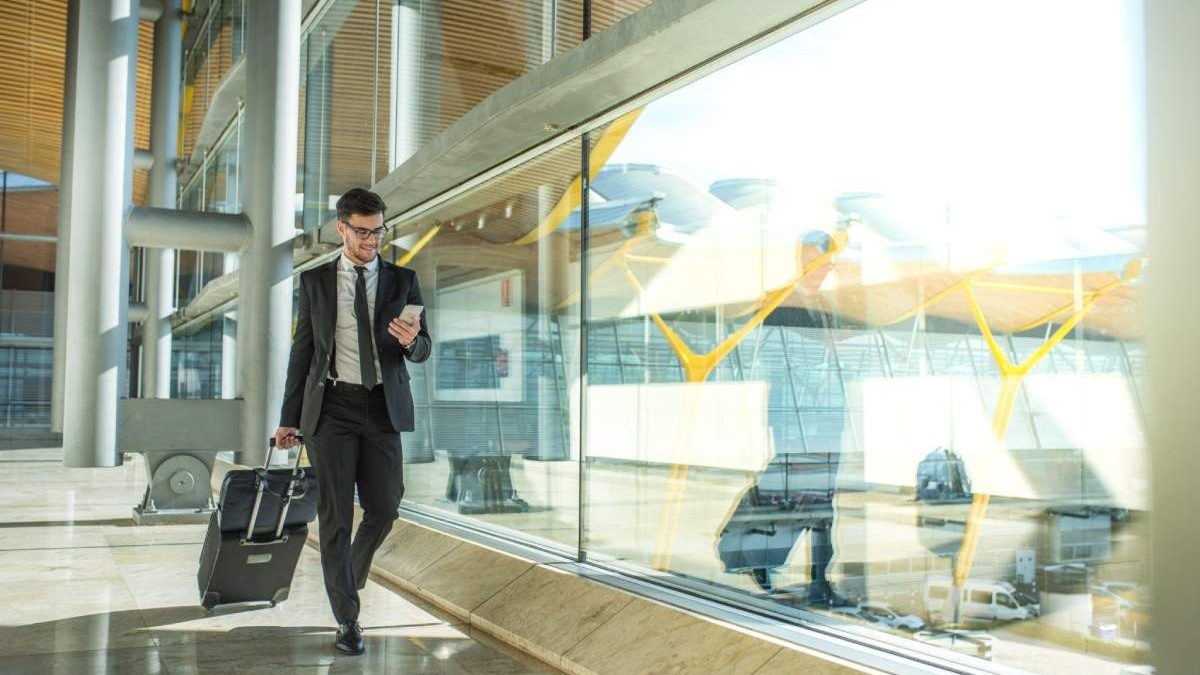 Traveling for business continues to be a billion-dollar industry, gaining steam since COVID and is set to keep rising.
It's a vital part of the success of many companies. Sure, much of the world has gone virtual, but there's something about face-to-face interaction that boosts relationships and forges trust and loyalty.
Business travel facilities ease of developing skills, networking, recruiting, and morale-boosting. But there's no denying that the COVID fallout, from policy changes to fears, has changed corporate travel for the future.
These necessary adjustments have substantially affected how you and your staff handle travel and what you can expect when you're planning and executing a trip. We've put together the top four trends and predictions for 2023 to help you prepare your business practices for a successful year on the road.
1. It's Now "Bleisure" Travel
Regardless of what you call it in your corporate policies, today's corporate travel now mixes business with leisure.
Savvy business managers understand that when their employees are happy and well-rested, they bring more productivity to the table. So, rather than discourage pleasure and entertainment on a work trip, those in charge plan the trips strategically to allow travelers to enjoy their time between meetings.
As the workforce becomes younger, this change becomes more impactful for employee retention. Particularly with millennials, workers want to get out of the office and the daily grind, but they also want the freedom to mix pleasure into their business trips. They'll even extend the trip if possible to accommodate more free time for leisure activities.
2. Accommodations Matter
Gone are the days of finding lodging based on location and price. Today's business travelers want the perks to which they know they're entitled, like free breakfast, pools, and fitness centers.
But wait, there's more!
Because the corporate travel industry is such a lucrative pie, as discussed in this article by Hotel Engine, hotels and alternative lodging venues are always evolving to stay ahead of the competition.
The 2023 trend shows that travelers want to feel comfortable, so they look for lodging that provides a welcoming atmosphere. At the same time, they want the conveniences of home with the indulgences and relaxation they don't get in their daily lives.
When booking lodging, corporate travel managers look for places within their budgets, of course. However, they also focus on things like convenient locations, transportation options, and on-site amenities.
3. Corporate Travel Policies Are Flexible
Rigid travel policies were quickly broken during COVID. Travel managers learned, often the hard way, that they and their travelers need flexibility because sometimes unexpected things — like global shutdowns — just happen.
While COVID was an extreme case, it taught us that we need to be prepared for any eventuality. What better time to revamp your travel policy than now?
In the past, employees were required to use employer-approved vendors to book their travel details. Now, many of these workers are going outside those channels because they feel more comfortable and safer elsewhere.
How can corporate travel managers merge their bottom line with employee satisfaction? The answer is in a more flexible process that includes a wider net of transportation, lodging, and dining options.
This becomes easier when businesses switch from things like time-consuming pre-approval channels and confusing per diem frameworks. Instead, many companies opt to provide their travelers with virtual credit cards with a limit on how much they can spend. Each traveler can use the funds as they see fit, as long as the expenses are covered by the IRS per diem guidelines.
Making these policies flexible is beneficial for the employee, and it can reduce the internal time travel managers spend trying to approve every expense and track spending.
4. Companies Provide Travel as a Perk
Coming down the pipeline for 2023 is the increase in offering perks as a method of hiring and retention. Salary is important, but with a substantial worker shortage, many potential employees look for the extras now.
On-the-job travel is considered a tempting draw for multiple reasons. Workers appreciate the ability to get out of their daily routines a few times a year. Heading out of their roles to expand their professional and personal growth increases morale and overall job satisfaction.
Exploring the world, even for work-related purposes, is seen as enriching and helps engage workers. They develop hard and soft skills during their travels.
When businesses use travel as a perk, both the organization and the workers benefit from the expense. But with this trend on the rise, companies that want to draw highly-skilled workers might find a travel policy essential rather than optional.
Conclusion
The world took a couple of years to regroup after COVID, but now, business travel is well on its way to "back to normal," with a few changes. These trends show that corporate trips are on the agenda for millions of workers in 2023.
Related posts