How do Credit Card Scams work in Australia?
Business Knowledge Today, 10 months ago
5 min

read
104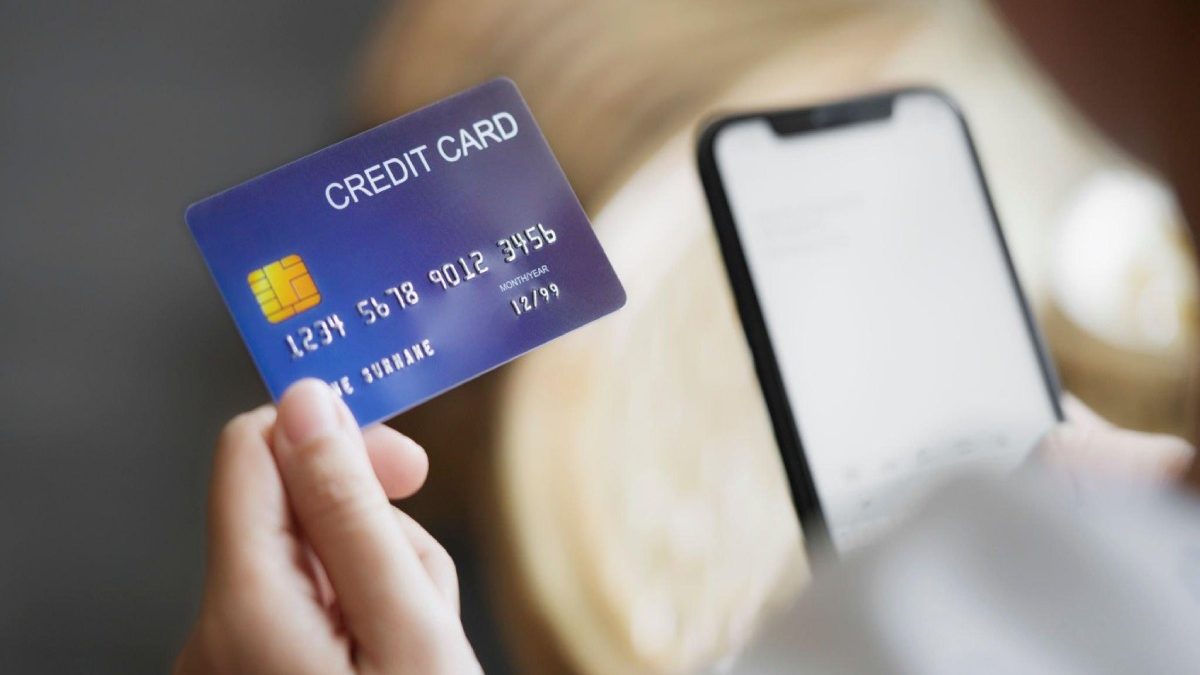 Scams can happen even in a highly secured system, whether credit card scams, bitcoin, or cryptocurrency.   Developed countries like Australia, Canada, and the USA are overwhelmed by these issues. However, we have researched some solutions based on the difficulties faced by our government, citizens, and companies. Governments are doing their best to safeguard their interests, but still, frauds are happening.
In this blog, we will understand the situation of credit card scams in Australia and how their system is tackling it. In 2020-21, many people in Australia became victims of credit card scams. We know you want to listen to this. Credit card issuers offer zero liability, which means there is nothing to pay to any third party.
Suppose you recently purchased a bike, and the mode of payment is a credit card. So you are liable to pay the expected amount, nothing more and less. We are sometimes shocked at how people get duped with such lame tactics, but yes, this is a bitter truth.
People are missing out on a minor yet crucial understanding of upgraded technologies. Because of a lack of awareness, credit card fraud takes place. In Australia, if you ever become a victim of such fraud, you can check it with your credit card issuers. Here, they have fraud-monitoring software that can detect suspicious activity.
Besides, we can have some more strategies to protect you from credit card scams. Even the experts say that people using credit cards usually save information on a particular website. For instance, suppose you have purchased cosmetics from a specific website. Being regular customers, people save their credentials which is highly unsafe.
Credit card fraud can quickly happen with such silly attempts. Many people knowingly-unknowingly provide their data, but they must be alert. Anyone can take advantage of one's carelessness.
In recent times, credit cards have been launch with chips in them. If you are outside, do not put any information on random computers. You can ask the person to tap the microchip on the machine and make the transaction.
Never save your personal information on any website. This is an era where you can meet the pros and cons of online setups.
In the first place, never share your credit card details with anyone. Especially via email.
Before saving your information, look at the site's authenticity and reliability.
The scam rate is enhancing with each passing day. Even if you are dealing with any online retailer, their ratings and performance are important to know.
While researching, you might receive flaunting offers from various websites that may delight you. Do not let them fool you.
Here we are answering the most common query. Credit card frauds aren't nominal. That's why you have to be aware and alert. It is obvious that victims become anxious, but the first thing they have to do after getting duped is to contact their bank.
What Features of Credit Card Attracts the User?
Chip technology is a microchip in your credit card to safeguard sensitive data. Duplicacy of as mentioned earlier. Chip technology is a secure way to deal with transactions. You need not have to put each and every detail. Just a tap is enough.
When tapping the credit card, the microchip inserted into it encrypts protection to your transactions.
Even after someone gets duped, Finacial Fund Recovery will provide free-of-cost services for a month and assist you in getting your money back.
Tokenisation is an advance method where your 16-digit transaction number is transferred with a unique number known as a token. It will reduce the risk of scams.
How Credit Card Scams Work?
Credit card scams take place in various types; some of them are
Intangible Card Fraud: In this type of fraud, scammers need not require a physical card, a PIN or a signature. They hacked the information if one has saved it on a less authentic website. They make online purchases and make transactions over the phone.
Counterfeit Card Fraud: Here, the fraudster uses the skimming method. They create duplicate credit cards by enforcing a user's card details. This way, they will purchase, but the amount will be debited from your bank account. Without any delay, do visit your bank.
Not-received fraud: These scammers are smart enough. They will practice the deception before even it comes into the hands of the user. They capture the information while the user is applying for a new card.
Application Fraud: This type of fraud is a matter of identity theft. The account will be connected to the scammer account for theft purposes.
Tips for Avoiding Credit Card Scams
These are some common yet most important tips that people usually overlook.
Put your credit card PIN secure. If it is misplace, immediately inform the bank and block the card.
It is vital to constantly review your bank statement daily with a mindset of observing, analyzing, and understanding. So that you can capture suspicious activity, if any, that occurs on your account.
Regularly checking your credit report will help you to avoid unwelcome and suspicious issues.
When it is about money, always be alert. Always use authentic websites and never save the credentials.
In daily life, you might have observed emails and text messages with an inserted link. It is a lie; you never open such suspicious links until and unless you have a surety on it.
Conclusion
Scammers are everywhere, so it is an utmost priority to be alert and aware of the possibilities that could run you out of money. We hope this blog is helpful and informative. Our team is planning to maintain our standard by writing these blogs. Thank you for investing your time and reading it till the end. Stay tuned.
Related posts