3 Innovative Digital Marketing Techniques for a Successful 2023
Business Knowledge Today, 11 months ago
4 min

read
185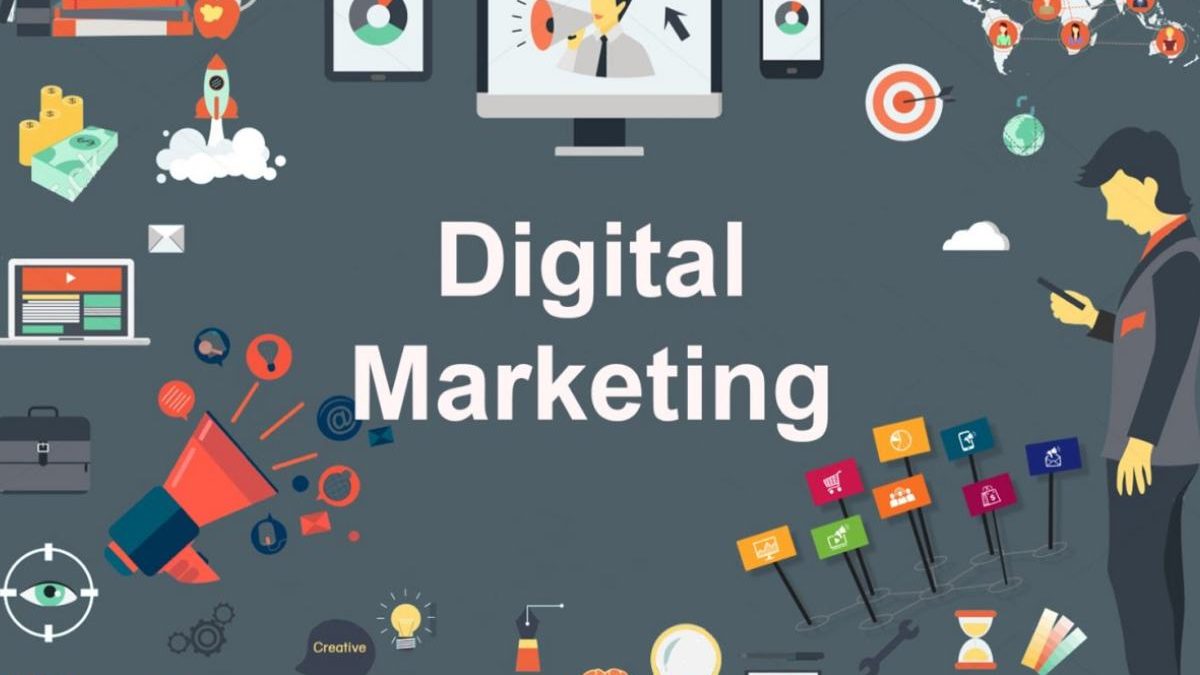 Digital Marketing Techniques
Digital marketing is constantly evolving, and it's vital for businesses to stay current with the latest trends to be successful. HX and digital marketing agency GO Digital suggests implementing these digital marketing techniques to enhance your campaigns in 2023 and make a lasting impression on clients and target audiences.
Revamp your Google My Business Approach
If you have a Google My Business (GMB) account and listing, that's a great start, but in 2023 you need more than just that. You must also optimize the information and content on your listing to increase searchability and brand trust. Enhancing your GMB listing will do wonders for your siness'ss' overall SEO. We've listed out some techniques you can use to enhance your GMB listing:
Verify your Business
This is super important. By verifying your GMB listing you will make your audience and Google trust your brand more, and it's super easy to do. Once you have entered all the information the litsing requires, Google will ask you to verify your listing via email, phone, or post. Go through this process and you've already ticked a major optimization technique off your list!
Provide extensive information on your profile
It is common knowledge among digital marketers that Google uses a specific algorithm to determine which content is more visible. To improve your GMB listing, it's important to provide more details about your business such as the location, the number of customers or the relevance. The more information you share via your GMB profile, the higher the chances of your business being matched with your targeted audience's search queries.
Monitor your GMB interactions
Enhance your GMB ranking by being attentive to how you interact with clients and potential customers. Create a comprehensive FAQ section that is optimized for SEO, and make sure to promptly respond to any follow-up inquiries. Encourage satisfied customers to leave reviews, as Google's algorithm places a heavy emphasis on ratings and reviews when determining searchability and ranking. Don't forget to show gratitude to those who take the time to leave a review. Keep your GMB listing active by regularly posting updates such as events, photos, videos, promotions, and other relevant content.
Leverage analytics data
Allow analytics to benefit you by taking advantage of the data that Google tracks on your performance and other metrics. Analyze this data and use it to develop a new GMB strategy. After all, that's the purpose of all the data you collect. Don't just gather data, use it to make informed decisions.
Use Mobile Marketing
Digital marketing is constantly evolving, and it's vital for businesses to stay up to date on the latest trends to be successful. Digital marketing experts suggest implementing these digital marketing techniques to enhance your campaigns in 2023 and make a lasting impression on clients and target audiences.
Why not use this current obsession to your advantage? If you want to contact your entire customer base quickly and easily, you can look for a bulk text message provider which will enable you to send high volume texts immediately. You'll be able to fire off thousands of texts in minutes, and you can also automate bulk sends in order to save time. Mass texting is great because it allows you to boost sales, increase conversions and revenue, send critical updates quickly, and build strong customer relationships.

Prepare your Content for Visual and Audio Search
As visual and audio search become more prevalent, it's crucial for businesses to adjust their SEO strategies to account for these changes. Written keywords may not be as effective for audio search, and many websites do not have alt tags or other text that is essential for visual search.
Businesses should incorporate visual and audio optimization into their regular strategy evaluations, as well as quality internal links and premium link building, in order to remain competitive.
Invest in a Referral Program
This digital marketing technique is particularly beneficial for brands that want to quickly expand their client base while continually rewarding loyal customers. A well-executed referral program, whether internal or in collaboration with other brands or agencies, can lead to significant growth for the brand and produce consistent results. For instance, fashion and beauty brands often enhance their referral digital marketing efforts during the holiday season. Agencies such as GO Digital have expertise in these types of campaigns, and if your business is contemplating expanding its reach through a referral program, you can learn more here.
The most powerful digital marketing technique your brand can invest in for 2023 and beyond, however, is to collaborate with a digital marketing agency like GO Digital, which can handle everything for you and provide expertise in rapidly changing digital marketing techniques. Consult with a digital marketing expert today.
Related posts