Distance Learning Platforms – List of the some Tice Tools
Business Knowledge Today, 2 years ago
7 min

read
315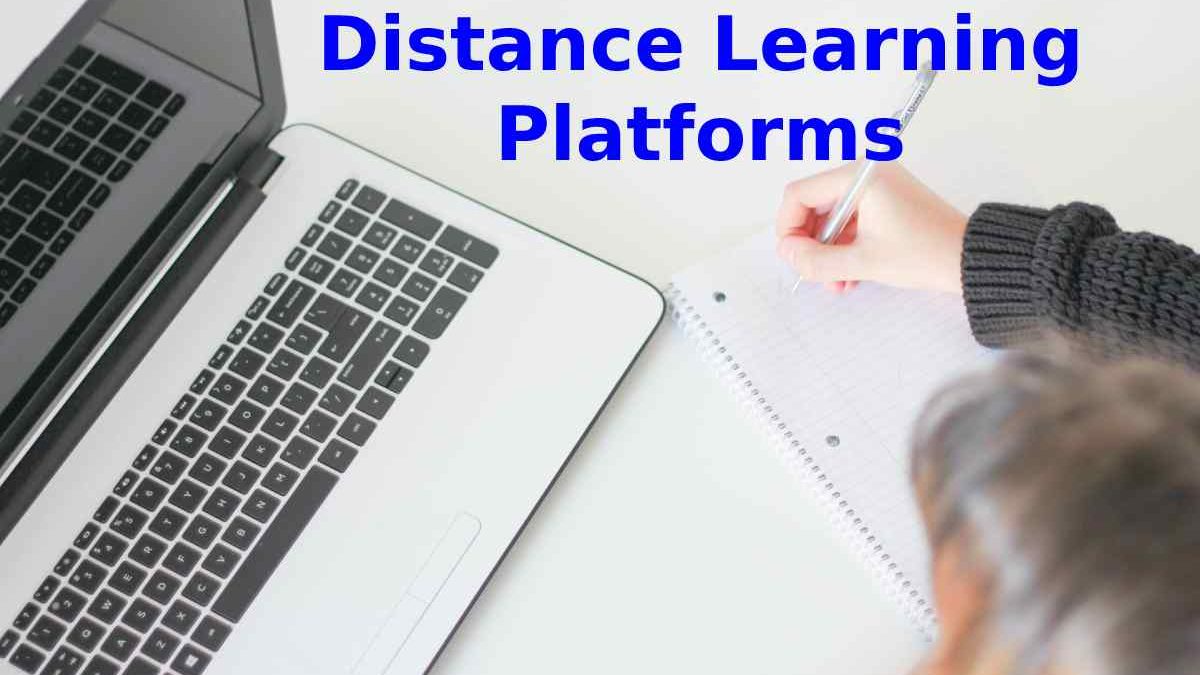 Distance Learning Platforms – TICE is a comprehensive test developed to help you identify and train those people who lack the interpersonal skills necessary for employment. TICE is a 61-item test designed to be orally administered in small groups.
Distance learning platforms provide an easy way for students to access and use educational resources via the Internet while making course management easier for teachers and trainers. Remote course platforms help parents, teachers, schools, and school administrators facilitate student learning. Most distance learning platforms are free, and many are available in multiple languages.
These platforms offer distance course solutions. These are tools that promote class unity by creating a time when all students can meet and discuss. In addition, they allow students not to remain isolated, maintain group dynamics, and maintain the bond they have with their teachers. These tools let teachers advise students on the sessions as a priority and lead a distance learning course by connecting the students.
Now here is a list of Distance Learning Platforms.
1. Google  Classroom
Google Classroom is a distance learning platform reserved for schools. The platform facilitates communication between teachers and students, inside and outside the school. In addition, it helps to save time and paper, facilitates the creation of lessons or the distribution of homework and simplifies the organization of school work. All you want is a personal Google account.
How do teachers use Google Classroom?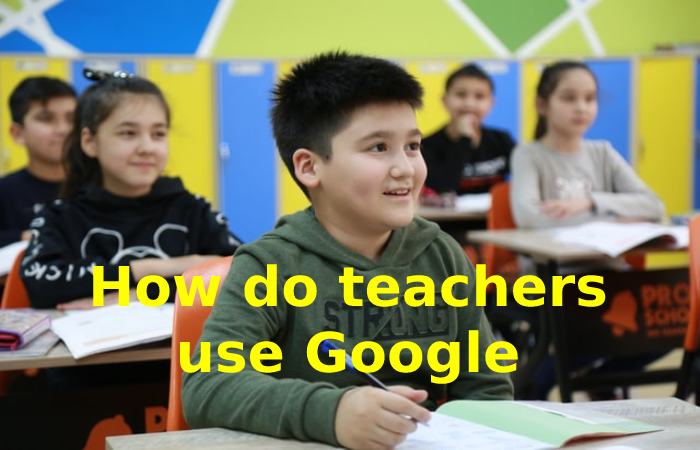 With Google Classroom, teachers can:
Streamline their course management. The platform integrates with other Google tools like Docs and Drive. So there are plenty of built-in "shortcuts" for classroom management tasks. For example, if you post an assignment with a due date, it's automatically added to the class calendar for your students to see.
Digitally organize, distribute and collect homework and student work. Teachers can also post assignments to multiple classes or edit and reuse projects from year to year.
Communicate with students about their classwork. You can use the platform to post homework announcements and reminders. It's easy to see who has or hasn't finished their work. You can also check in with students one-on-one, answer their questions, and offer support.
2. Microsoft Teams
Microsoft Teams for Education is a platform for teaching online. It allows teachers to promote learning in a virtual classroom outside of their regular classroom environment. They can straightforwardly communicate with students, host virtual learning webinars, host team meetings with an unlimited number of students, and store easily accessible files. Teachers can also collaborate and work alongside students simultaneously on documents to create a sense of collaboration and closeness: even though teachers and students are separated, they are still in close contact with each other.
The Microsoft Teams app fully integrates with the standard apps your students are used to Word, PowerPoint, Excel, and Teams are easily accessible on phone, tablet, or desktop.
The advantages of Microsoft Teams
Microsoft Teams provides a familiar interactive environment for your digital native students that's both engaging and fun. There are several ways for students to communicate with teachers and their peers. They can use real-time text chat, video, voice and funny emojis, gifs and stickers. Teachers can also easily set up assignments in Teams.
3. Zoom
The Zoom Rooms system is an original software-based conferencing solution used worldwide in conference rooms, huddle rooms, training rooms, and executive offices and classrooms. Zoom is a platform from the field of modern video communications. It's easy to use and reliable for video and audio conferencing, collaboration, messaging and webinars on phones, mobile, desktop and room systems.
Key Features of Zoom
One-on-one meetings: Host unlimited one-on-one conferences, even with the free version.
Group video meetings: Host up to 500 participants (if you purchase the "large meeting" add-on). However, the free version allows you to host video conferences of up to 40 minutes and 100 participants.
Screen sharing: Meet in pairs or with large groups and share your screen with them so they can see what you see.
4. Claroline
Claroline is a distance learning and collaborative work platform. It allows hundreds of institutions worldwide (universities, schools, associations, companies, etc.) to create and administer training and online collaboration spaces. The platform is free. This tool is free and integrates technology to help students learn remotely. The platform allows the production and dissemination of educational activities that are part of the learner's journey in their own right.
The technology used brings together all the students simultaneously in real-time. The teacher broadcasts a lecture and shares documents or answers all questions from students' lives, all without special technical preparation as if he were in a face-to-face classroom.
5. Flipgrid
Flipgrid is a distance learning platform that allows teachers to ask questions and students to answer in a video. Teachers can create "grids" to facilitate video discussions. Each grid is considered a message board where teachers can ask questions, called "topics", and their students can view their answers via videos that appear through a tiled display.
Each grid can contain an unlimited number of topics and each topic can contain an unlimited number of answers. Topics can be in the form of texts or include a resource such as an image or video. The grids can be shared with classes, small groups or any group of users interested in the same type of questions.
Students can respond via the Flipgrid app or the website using any camera or directly upload a previously recorded video. Videos can include a series from 15 seconds to 5 minutes, but a maximum recording time can be set. Teachers can also allow students to record their answers or their classmates' answers. Teachers can enable or disable various moderation features depending on the topics.
6. Edmodo
Edmodo is a distance learning platform that takes ideas from a social network and refines them, making them appropriate for a classroom. Through Edmodo, students and teachers can share ideas, problems, and helpful tips. A teacher can assign work and grade student work. They can get help from the whole class on Edmodo.
Why use Edmodo?
It is a safe environment. There is no bullying or inappropriate content as the teacher can see everything posted on Edmodo. Parents can also join the class for more transparency about classroom work, which is often difficult without technology.
You don't need to use a computer lab, and you don't need to have laptops in the room. This platform is a tool that will complement your teaching and allow you to improve the communication methods you have with your students outside of class. More communication generally means avoided confusion, better work, and more time to engage and focus on the essentials of higher-level questioning.
7. Wakelet
Wakelet is a great curation tool that makes it easy to collect any digital content, edit it, and share it with a group of the world. This distance learning platform is free and allows the creation of types of interactive collections on a given subject or theme, with the possibility of integrating videos, posts from social media, articles, podcasts, images, notes or any digital content.
The principle is straightforward to understand. With Wakelet, you will be able to collect and save any content, articles, videos, images, or tweets in one click from the web. To make this collection task easier for you, Wakelet provides you with a small extension to install on your browser. All your collected items are filed in your private library and can edit at any time.
8. Synbox
Synbox is a platform that allows you to:
Store documents of all types online and organize them in folders,
Automatically synchronize files from their online space with their workstation, using client software to remain installed,
Share folders or documents with other users of the academy or external actors,
Edit office documents online,
View multimedia documents online.
Related posts