15 Ways to Practice Mindfulness at Work
Business Knowledge Today, 12 months ago
6 min

read
166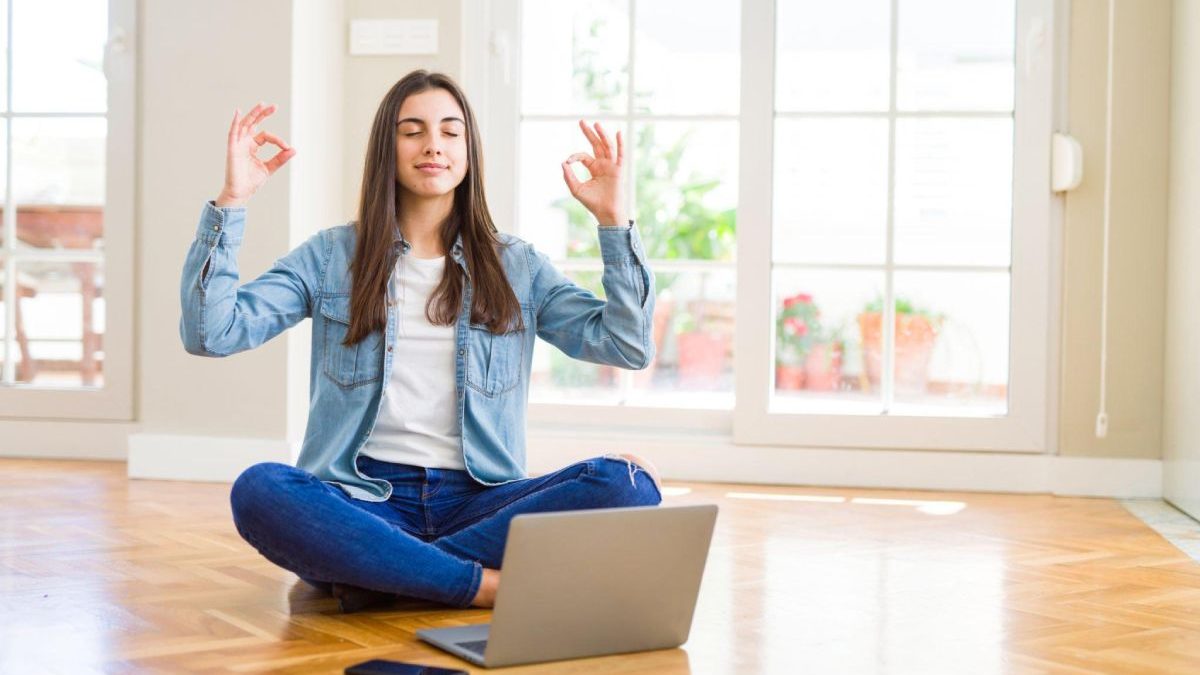 The workplace can be a stressful environment. Often, it's filled with competition, demands, and expectations that can be hard to fulfill regularly. Plus, the last few years have really put people through trying times. With the pandemic, a switch from traditional offices to work-from-home environments, and a now impending inflation problem, people are on edge.
Fear not! There are ways you can settle down and relax in your workspace, even when things feel like they're a little out of your control. With that, we've got 15 ways you can practice mindfulness at work so you can recenter yourself and get back to the person you're best at being.
1. Turn off Distractions
Email, phone calls, and Slack can all draw you away from the thing you were intending to do. Set aside 90 minutes each day in which you silence all of your distractions so you can focus on yourself, your work, or simply a world where you don't have notifications pinging you every minute of the hour.
2. Set an Intention at the Beginning of Every Day
If you want to feel like you accomplished something when the day is done, you have to know what you want to accomplish when the day begins. Set an intention each day, and stick to it. You might have something concrete, such as, "I was to respond to 10 client emails," or you might have something more intangible, like, "I promise to view every obstacle as a positive learning experience." In either case, you'll grow as a professional and realize the optimistic benefits that can come from changing your frame of mind.
3. Practice S.T.O.P.ping
When you experience a particularly stressful moment at work, take a moment to practice a mindfulness technique known as S.T.O.P.
S Take a moment to pause, no matter what you're in the middle of.
Take a breath. Get in touch with your breathing so you can return to the present moment.
O Home in on what's happening, whether it's good or bad, internal or external. Just take note of the situation.
P Now that you've checked in with yourself, continue with whatever you were doing when these feelings arose.
4. Take Regular Breaks
Don't let yourself fall into a trap of thinking you can't afford to take breaks. You can't afford not to. People who take regular breaks are generally more productive than those who don't. Researchers think this is because the brain inherently functions in high activity for 60-minute springs, then downgrades to low activity for a brief time period — the perfect time for a mindful respite.
5. Make Your Work Meaningful
If you're not enjoying the work you do, it can be difficult to be mindful of your job. This is why you need to find purpose in what you do. Ask yourself, why did you apply for the job? What kind of interactions bring you joy while you're at work? Write down the things that make your work meaningful, and go back to this list when you need to reset your intentions.
6. Focus on What You're Doing at the Moment
Concentrate on the task at hand. Keep competing thoughts and tasks out of your mind until the thing you're doing right now is complete. It's okay to recognize internal and external distractions while you're working; this allows you to release them until you're ready to address them.
7. Pick a Mantra
Don't wait until you log onto your devices to get your mind in working order. Start your day by choosing a positive message or mantra, then reiterate it to yourself throughout the day. Need some suggestions? Try "Peace begins with me" or "I am strong, capable, and ready."
8. Take a Walk
Find a quiet place where you can walk slowly — 10 to 20 feet in length is all you really need. Focus on the experience of letting your feet hit the ground, allowing yourself to be aware of the sensations that come from standing and the subtle movements that allow you to stay balanced. When you arrive at the end of your path, turn around and continue walking, maintaining your focus and awareness.
9. Use Short Mindful Exercises at Work
When you practice mindfulness at work, you're training your brain to remain in a mindful state, even when things get stressful. Short exercises also optimize your brain's functioning. You don't need to dedicate a ton of time to these exercises; they can be as short as you'd like. Borrow a few minutes from your day to participate in these exercises whenever you can fit them in.
10. Exercise at Lunch
Leave your desk in favor of your yoga mat when the lunch hour arrives. Exercising during work hours can help alleviate stress and improve your sleep quality in the nighttime hours. This, in turn, can make you more productive at your job.
11. Practice Gratitude
When things get you in the dumps at work, take a moment to jot down a thing or two that you appreciate about your role. Keep this on a running list so you can go back and refer to them when you need a little pick-me-up. This will help you cultivate an appreciation of your job, even when your day doesn't seem to be going as planned.
12. Practice Having a Growth Mindset
If you surveyed a hundred successful people, you'd likely discover they all have at least one thing in common: a growth mindset. Rather than saying you can't change your work environment, look for ways to improve your skills and life. Start by setting small goals, and acknowledge your weaknesses. This will help you uncover opportunities where you can be better going forward. This type of mindset will encourage you to be more mindful of your everyday behavior.
13. Pre-Prep for Meetings
To avoid going into meetings with a wandering mind, take a couple of minutes to practice mindfulness before the meeting begins. You can even do so while you're walking to the meeting room or waiting for the presenter to start the Zoom session. If you're presenting the meeting, allow two minutes of silence as everybody gathers, and, if possible, end the meeting five minutes before the hour to help participants have a mindful transition to their next meetings.
14. Focus on Your Breathing
Breathwork isn't just for yogis; when you slow down your breathing, you'll put yourself into a calmer emotional state. Close your eyes and focus on each inhale and exhale, allowing your body to relax as you do this. Breathe in deeply through your nose to the count of three, then release through your mouth to the count of three. It's easy to forget to breathe when you're stressed, so being mindful of your breathing can be a lifesaver in negative situations.
15. Use Your Commute to Mindfully Unwind
Unplugging when the workday is done is important. You also need to set boundaries so you can be sincerely present for the rest of your life. If you're working onsite, your drive back home can be a great way to distance yourself from work. Disconnect from your phone, radio, podcasts, and other distractions, and focus on your breathing. If thoughts arise about work and other stresses, acknowledge them and send them away.
Related posts