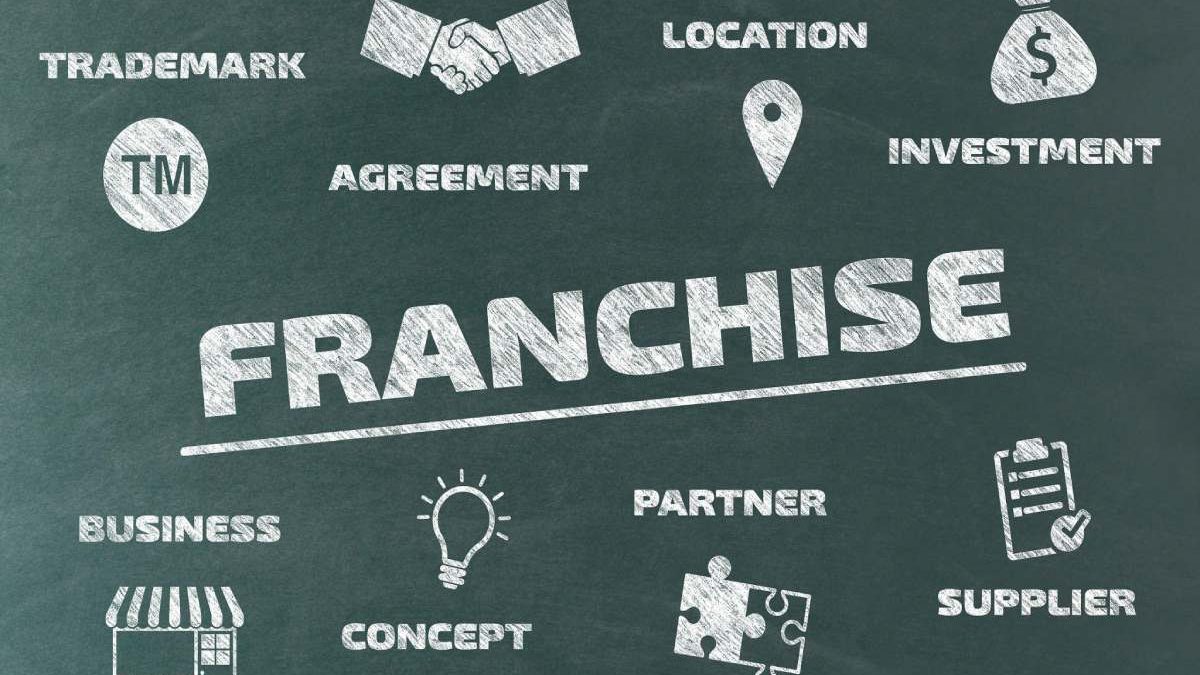 As a budding entrepreneur starting a new business will always seem like the next step. However, before you begin launching your small business, there is something else you can do to understand the market better.
Opening a franchise rather than investing all your money in a small business is much more lucrative. Yes, you certainly have more control when it comes to your own business. However, without the right knowledge and funding, the control is useless.
Opening a Franchise is one extra step that could help you build the right knowledge base to finally get to your business.
Difference Between Franchise & Small Business
Before we get into the benefits of a franchise, here is the difference between a franchise and a small business.
Franchising is when businesses branch out to different locations or other business ventures. This is when they would do it themselves or have other entrepreneurs run the franchise. Because of the collaborative ecosystem, it is a sure-shot way to first business success.
A small business, on the other hand, has more creative freedom since, from the name to the audience base, it is all your decision. Most of the founding is your own because, at this stage, it is a little tough to get stakeholders. One could start with one income, or it could be a joint venture.
Why Open A Franchise
Now that you have a basic idea of what a small business looks like, it is time to discuss further the benefits you will enjoy.
1. You Get Better Training As A Franchise
As a franchise, you will be sent a set of business rules and regulations important for running the franchise under a protocol. Now for someone who is free-spirited, this could be a nuisance. However, this controlled behavior will bring results, and you can understand the business strategies of big conglomerates firsthand.
You can understand the best formulas, which can pave the way for your success. It is not restricting if you take this as your learning curve. After all, there is no rule that you are forever bound to the franchise. There is always a chance for you to open your own business with knowledge.
2. Funding Is Easier When You Franchise
With the franchise, you have a big name backing you up, so the funding you require to take the business to the next level is always easier. This is one of the prominent perks of starting your business venture as a franchisee.
It is also easier for stakeholders and investors to trust your business ideologies because the corporate chain has a proven track record of success.
3. Get Better Marketing Tips
If there is any problem that the entrepreneur is facing, the parent extends their arm of assistance to everyone else. Even if they fear losses for their company franchisee, they will ensure you learn how to run the business with less failure rate.
These tips will include customer studies and sales and even help improve digital marketing strategies like SEO.
4. Better Legal Help For Entrepreneurs
The legality of a business can confuse even the most level-headed. One can have a background. Or knowledge in business, but legal knowledge is in an entirely different spectrum.
With the help of a franchise, you will get all the detailed legal help and understand the inner legal matter, which can secure a business from unexpected lawsuits. On the other hand, it could make you more prepared when you finally take control of your business.
Try Franchise Before Small Business
Try working as an entrepreneur or an owner of a franchise before you finally go on your individual path. The knowledge you have gathered over the years working for this franchise can build your confidence.
Plus, you can always ask for help, and training from an expert franchise coach, if the workings are still a matter of confusion for you.
Related posts