Top 5 tips to promote your home-based handicraft business
Business Knowledge Today, 11 months ago
4 min

read
159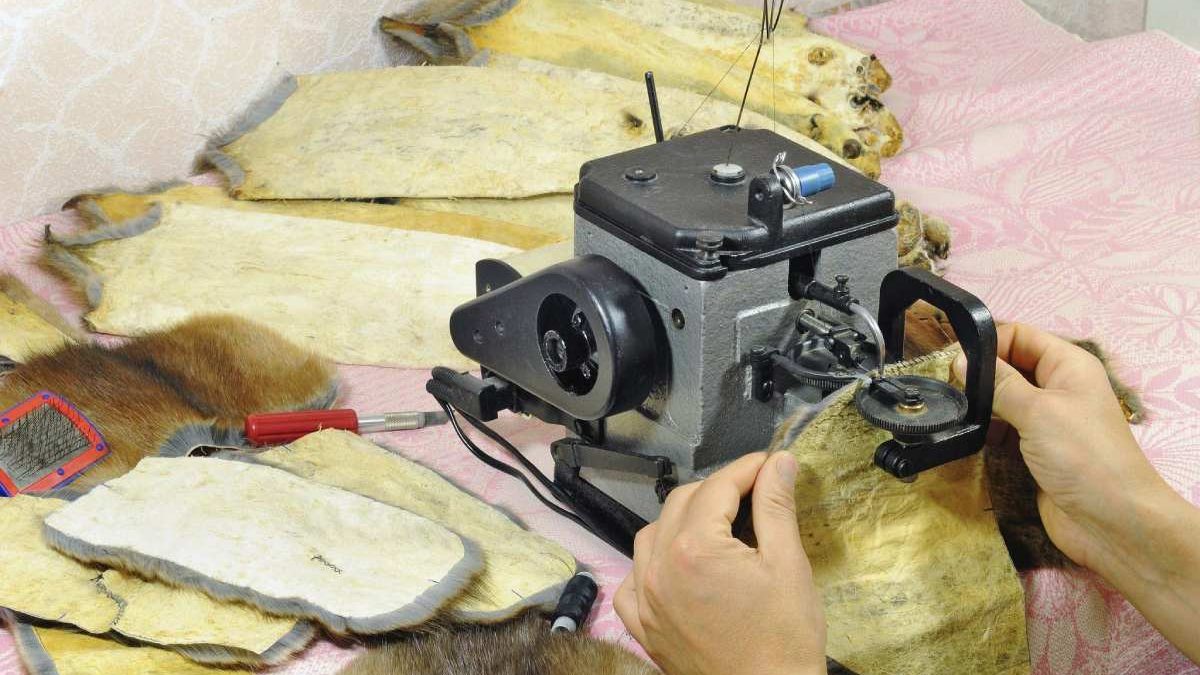 Handicraft business: As a home-based handicrafter looking to increase your business, it is crucial that a large number of people know about your products and buy them. This can only be done by effectively promoting your business to the masses. Chances are your enterprise is a small one which means you can't spend thousands on marketing campaigns. 
But if you are clever, you won't have to. There are a number of things you can do to promote your home-based handicraft business that requires little to no money. By using them, you can give yourself a considerable edge and promote your business almost as well as traditional mediums. 
Business Flyers
The best way to put your business out there is by using a graphical medium. As such, you can use flyers that tell the viewer about your business, showcase some of your items, and offer ways to contact you. You can easily create a flyer using an online designing service such as PosterMyWall. Just choose from the hundreds of flyer templates that are available and modify them according to your business requirements. 
You can then put these flyers up on different notice boards across a number of locations and venues. As you will have the flyer in an image format, you can also share it over the internet as well on your social media accounts.
Online Marketplaces
Selling your goods online is a great way to bring traffic and sales to your business. You don't have to worry about renting out a physical place, furniture, supplies, and the various day-to-day costs with online marketplaces. They take a small fee but that is a lot less than running your business inside a physical shop. 
Places like Etsy, Bonanza, Big Cartel, Ebay, etc are among the most well-known marketplaces on the internet with thousands of sellers creating and selling their products. The whole process is hassle-free and can be done from nearly anywhere in the world where the marketplaces are accessible. You also enjoy greater profits this way since they are not being used for upkeep.
A leather craftsman EnricPujolArt offers his handmade leather items in his store on Etsy. Customers can browse the items at their leisure, choose the ones they want and place an order for them, which the craftsman then ships to them as they pay him online. You too can do something similar for your products and your store.
Product Presentation
Depending on where you would be selling your products, it is important to present them in an appealing and eye-catching way. For an online store, you need to focus on the product name, the image that goes with the listing, and the description of the product. 
The product names and descriptions need to make sense and should describe the product briefly in a few words and sentences, respectively. While the photos must show off the product in an elegant, presentable and engaging way. Your customers should feel compelled to buy the product just by looking at its listing. 
Participate In Local Fairs And Events
Arts, crafts, and music fairs allow artisans of different trades to showcase their products to their community and other visitors. A significant number of people attend these events with the intention to buy something unique and authentic to their experience. 
This grants you the perfect opportunity to showcase your handicrafts to the attendees who will likely appreciate your craft and be willing to purchase it. You can connect with your customers directly, answer their questions, and have an opportunity to create a great overall experience for them. 
Facebook And Instagram Pages
Social media platforms are a great place to showcase your handicrafts a bit more in-depth than your product listings in online stores. Facebook and Instagram are excellent for this purpose. You can create official pages for your business and showcase your products there. Thanks to the cross-posting feature, you can create a post on either Facebook and Instagram and it will automatically be shared on the other platform. 
You can take multiple artistic photos of your products and also make short videos of your handicrafts. These pages can become portfolios where you can show your older works as well as your current projects. 
Leather craftsman Enric Pujol took to Instagram to showcase his latest work in progress. He took several photos of the product and shared them with a caption informing his fans and customers regarding the progress of the whole project.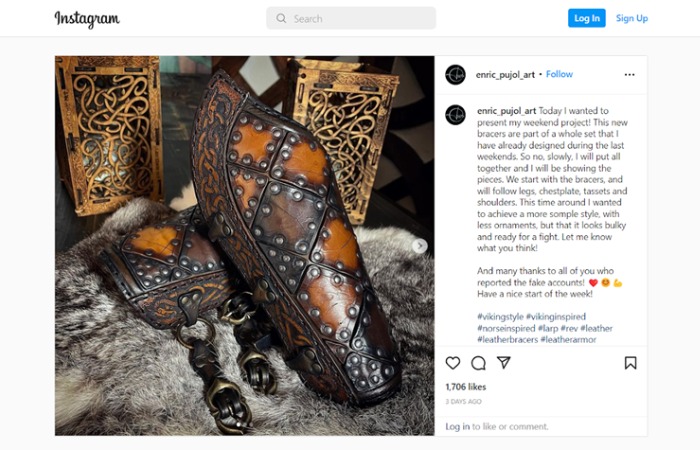 To succeed as a home-based handicrafts business, you will need to be consistent and persistent with your marketing strategies. Once you have a direction, you must stick to it even at times when business is going well and you have a steady stream of customers. But it is important to keep in mind that what worked for someone else may not necessarily work for you. It will take some trial and error to discover which promotional strategies work for you and which don't. You must be patient and willing to learn through this process and eventually you will achieve your goal. By following the tips listed above, you can create a strategy of your own that you can use to effectively promote your home-based handicraft business.
Related posts