Recognizing the Value of Restaurant Furniture
Business Knowledge Today, 10 months ago
4 min

read
115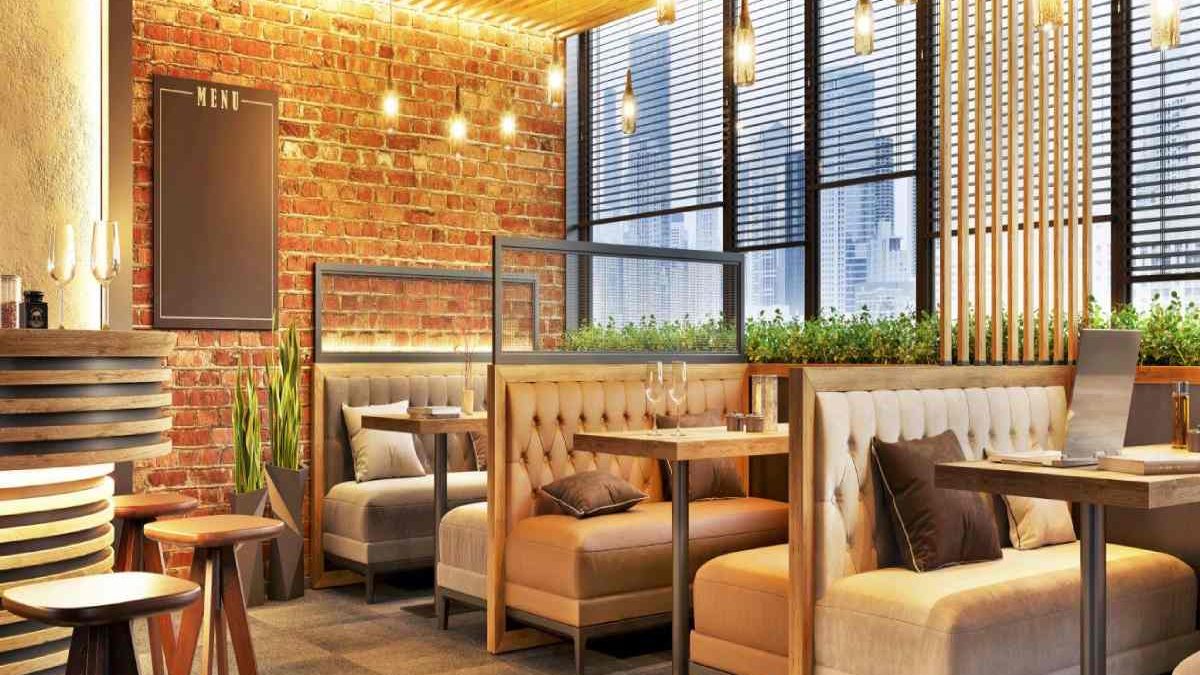 Choosing the right restaurant furniture can make or break a restaurant's success. Whether it is tables and chairs, booths, or tableware, there are many different types of furniture that you need to consider when choosing a restaurant. In this article, we'll look at some essential elements to keep in mind when choosing furniture for a restaurant.
Tableware
Whether you run a fine dining restaurant or a casual eatery, tableware is integral to your dining area. You have many options regarding the materials and dish styles you use. Choose tableware that suits your restaurant's style and theme.
Porcelain is an elegant and durable material that is often used in restaurants. It is made from fine particle clay that is fired at a high temperature. This process makes the body of the dish more durable and allows for aesthetic details. It is often microwave-safe and dishwasher-safe.
Bone china is another durable ceramic material that adds beauty to your table. It is also a bit more expensive than other ceramics. However, it would be best if you were careful when using it. The wooden restaurant tables are also becoming a trend now. They come in hardwood, softwood, or a combination of the two.
Chairs
Whether you are in a restaurant or cafe, chairs are a great way to enhance the overall ambiance of your establishment. They can create a warm, inviting feel and encourage customers to stay longer.
Chairs in a restaurant come in various shapes, sizes, and materials. They can also be custom-made to suit your decor. The best chairs are easy to clean and provide a comfortable seating experience. They are also available in a variety of upholstery options.
The best chairs are available in neutral colors. Choosing light upholstery can help create a roomier feeling. However, they can also create a cramped space in a small room.
For an eye-catching look, go for an X-back design. These chairs are available in metal, wood, and other materials. They are also available in a variety of color options.
Booths
Choosing the right restaurant furniture is key to successful business operations. A restaurant booth can enhance your bottom line by providing your patrons with more space, comfort, and privacy. The right booth can also help you create a customized floor plan for your restaurant.
The size of your restaurant will determine what type of booth will work best. For example, a restaurant with a high traffic volume may benefit from double booths. These booths are like two single booths arranged back to back. They can be installed between two tables or placed against a wall.
Restaurant booths can be constructed from various materials, including leather, wood, and cloth. Buying a booth can be a complicated process. You'll need to know the exact specifications, the correct type of cushion, and what add-ons to purchase.
Durability
Choosing durable restaurant furniture is crucial because it must withstand a lot of use and wear. It also needs to be stable and aesthetically appealing. It can affect how customers feel about your establishment.
Restaurant furniture can be made from a variety of materials. Each has benefits and drawbacks. The materials are available in various colors and styles.
Wood has always been a popular choice for furniture. It is a natural material that gives an old-world charm. Additionally, the cost is fair. By painting or staining wood furniture, you can bring some color into your space. Wood furniture is also more resistant to breakage and damage than other materials.
Metal furniture is another popular choice. This material is lightweight and durable. It is also rust-resistant and easy to clean. It also fits well with a variety of restaurant designs.
Style
Choosing the right style of restaurant furniture is essential to the success of your business. A good design can set the tone of your restaurant and determine the mood of your customers. There are many different styles to choose from, each one influencing your restaurant's atmosphere.
The first step in building your restaurant furniture is choosing the raw materials. You will want to find a material that is durable and easy to clean. Often, these materials are made from recycled materials.
You can use metal, plastic, or molded plastic to create a modern design. Modern designs are usually less expensive and will look contemporary in your restaurant.
The style of restaurant furniture can also be a good indicator of the quality of the food you serve. In many cases, fine dining restaurants have luxurious furnishings. In addition, they often have crisp white tablecloths and muted lighting.
Related posts